Central Forest Library
Central Forest Library Online Link Clink Here
The central Forest Library, the nerve centre of the Institute, is housed in a spacious hall of the main building. At the time of independence in 1947, the Forest Research Institute, Dehra Dun was declared a "unique institute" and as such its assets were not divided between India and Pakistan. We therefore got no share of books or literature from the said Institute. The nucleus of the present Library started with the purchase of 139 books from Dr. R. M. Gorrie's private library in 1948. Although the start was made with a very limited number of books, the Library has now accumulated over 50,000 books, journals, reports, maps, etc., all accessioned and housed suitably constructed wooden shelves.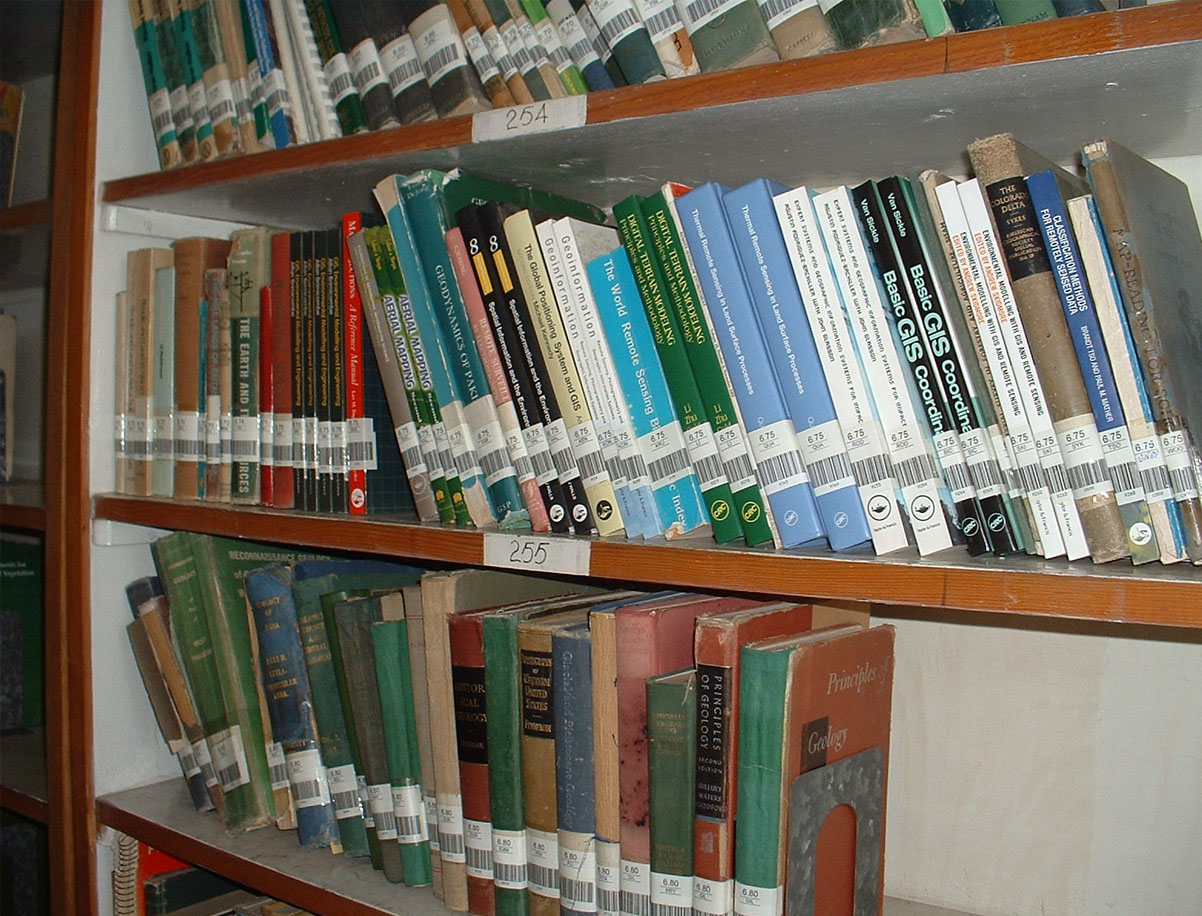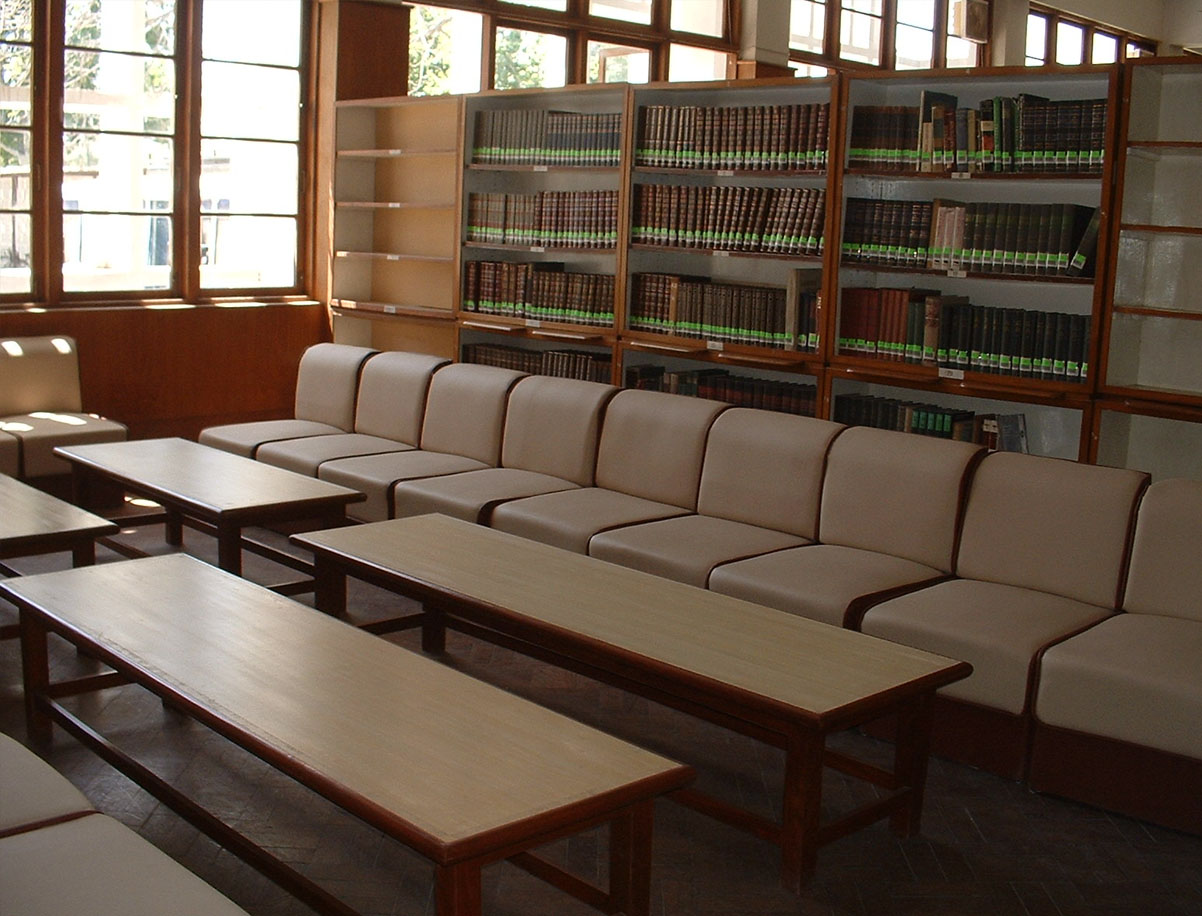 The literature available in the Library covers almost all aspects of forestry and forest product according to the Oxford System of Decimal Classification. Every endeavor is being made to keep the library up-to-date by adding latest publications on forestry and allied subjects issued throughout the world. The use of the Library is not restricted to the members, staff and students of the Pakistan Forest Institute, University of Peshawar, University of Agriculture, University of Engineering & Technology, Islamia College University, PCSIR Laboratories, Pakistan Academy for Rural Development and all other adjoining research and training institutions at Peshawar are equally benfited.
Moreover Central Forest Library is working as a hub in the Institute and provides full support to researchers and students around the world to find out required material in the library. Recently an advanced Library Information System has been developed for Books classification and Cataloging. Quick assess to the relevant material with the help of advance database is also available to explore researchers activities all around the world. A complete Database is designed and implemented recently to manage thousands of books and research articles inside the Library. Off-Line computerized database is in progress and material search is also available to explore relevant research material in side the Central Forestry Library. On-line access to database is in progress.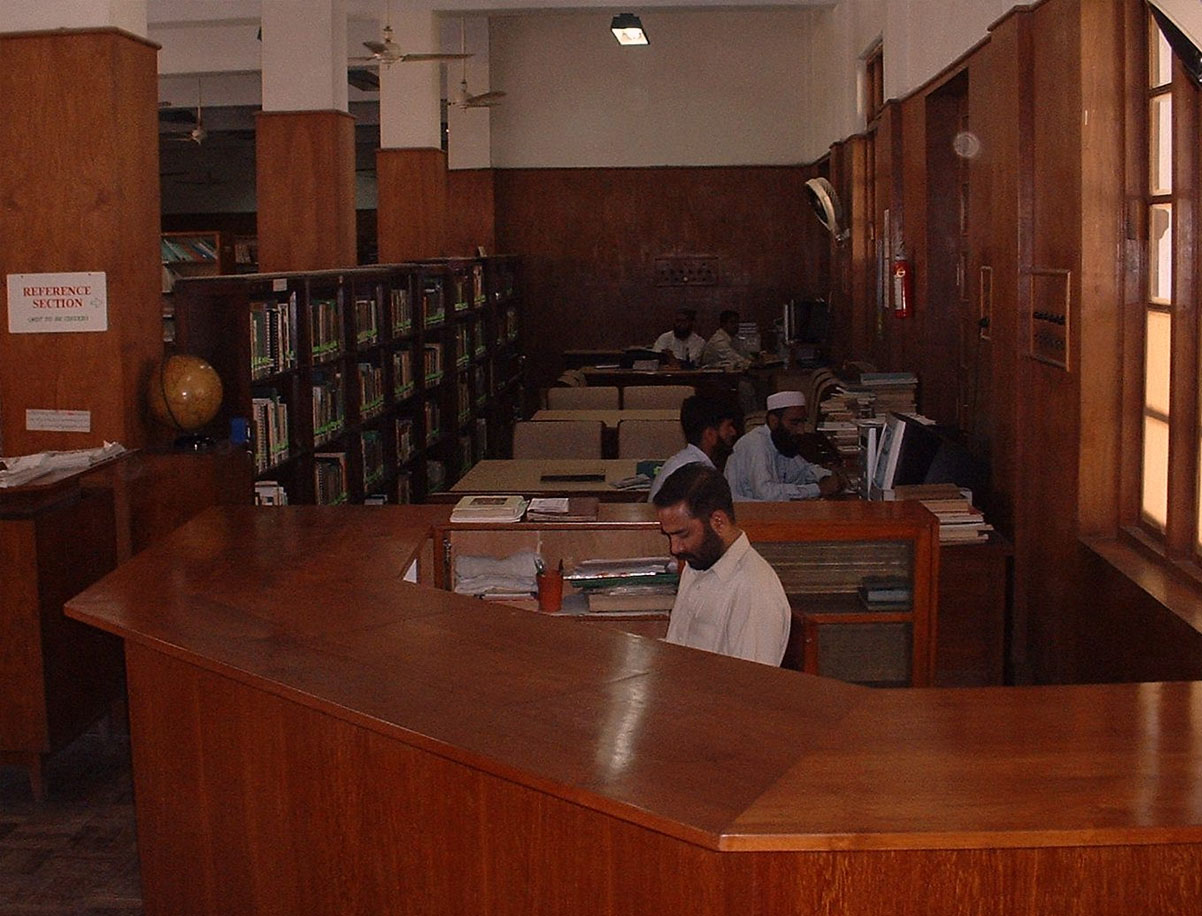 The Library is normally open from 9:00 a.m. to 5:00 p.m. in summer and winter.
HEC Digital Library Access
HEC Digital Library access programme is now available in the Central Forest Library through the SFM Project for students, faculty members, researchers and visitors from the nearby educational/research organizations to cover their research needs. This facilitates the students for completion of their theses research, assignments and topics to complete study work. SFM project established the Digital Library with six Core-i7 systems and furnished the area for sitting.
HEC Digital Library Access
Click Here